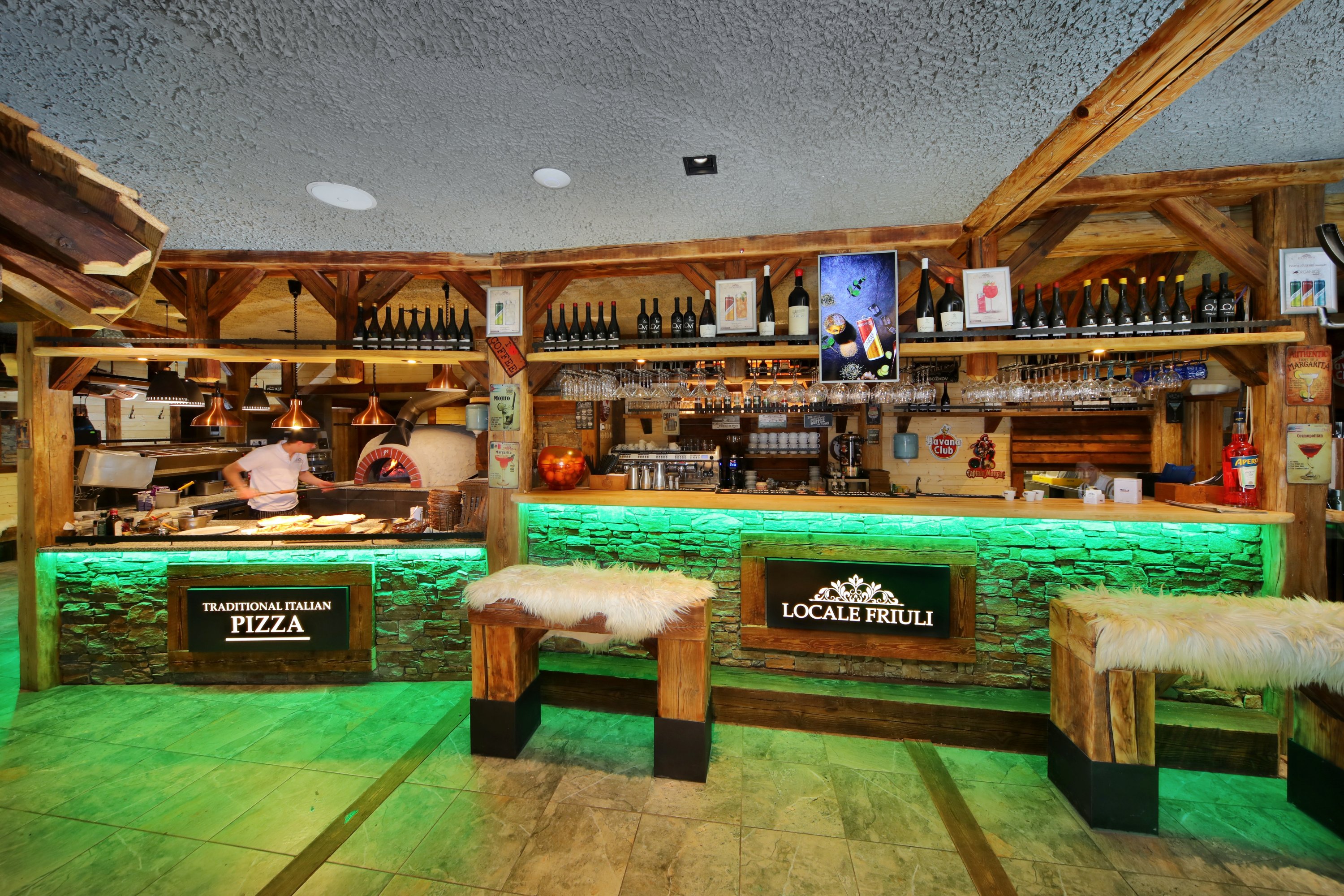 Restaurace Locale Friuli
Hotel Central 1920 - Špindlerův Mlýn - centrum
One of the most popular restaurants in Špindlerův Mlýn. Pizza, steaks, salads, professional service and honest gastronomy.
Restaurace Locale Friuli

Špindlerovské náměstí 10, Hotel Centrál 1920, Špindlerův Mlýn 543 51
Show more
Reasons why ŠPINDL info recommends this service:
What are we giving a thumbs up for?
Very pleasant and stylish environment, excellent gastronomy and helpful staff.
One of the most popular restaurants in Špindlerův Mlýn.
It is possible to use a nice large summer terrace to sit on
Information you might find useful:
Interesting facts, prices, practical information
Honest cuisine. Large selection of pizza, steaks, salads.
The basis of a refined selection of dishes is Italian cuisine
We offer you a higher gastronomic experience
What next should you not miss?
Other interesting information
Pleasant environment full of wellbeing and nature.
Helpful and trained staff.
Great place for a romantic dinner and family celebration.
We recommend
in Špindlerův Mlýn
OUR TIPS
in Špindlerův Mlýn
We have interesting tips for you from Špindlerův Mlýn and its surroundings. Whether it is accommodation, activity or a good restaurant. We live in Špindl, it is our home, so we recommend what we have tried ourselves and we like.
We wish you to enjoy your stay in Spindleruv Mlyn according to your ideas.
Show more