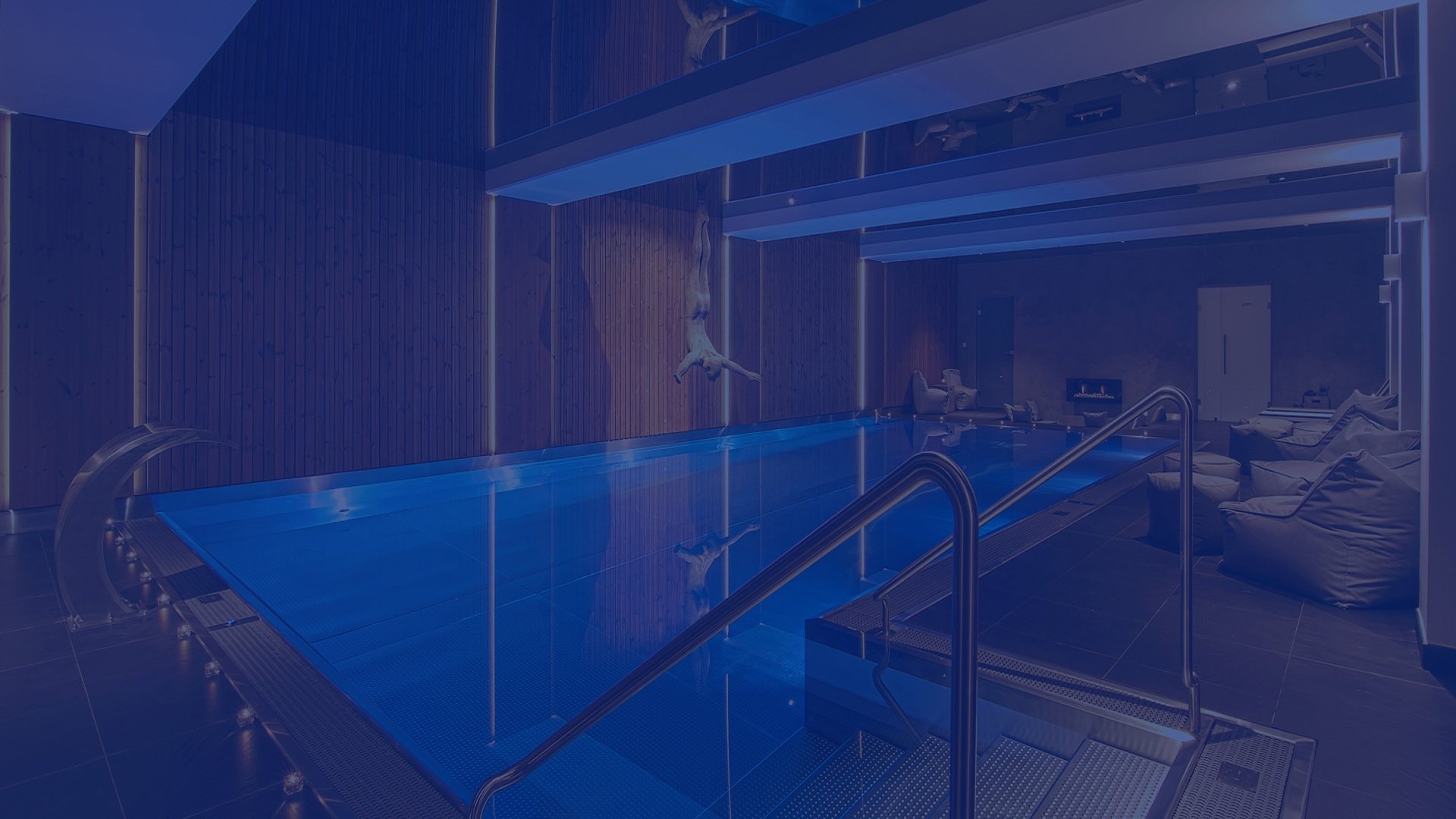 Hotel Bedřiška Wellness Resort
Špindlerův Mlýn - Bedřichov - Krkonoše
Popular luxury hotel in Spindl. Renowned hotel restaurant. Wonderful TOP wellness. Professional service and approach.
Why does ŠPINDL.info recommend?
What can delight and interest you
Very popular luxury wellness hotel in Spindleruv Mlyn.
Above standard services, service and care. Calm environment.
Beautiful wellness and excellent restaurant Le Moon.
Equipment for your comfort
Everything you will find with us
accepted credit card
Restaurant
Bar
Gluten-free diet
Café
Vegetarian Cuisine
Diet menu
Quality coffee
Lunch menu
More
We recommend
in Špindlerův Mlýn
Restaurace Orange Le Moon
Bedřichov
ORANGE le MOON restaurant - Spindleruv Mlyn in the Giant Mountains

The ORANGE le MOON restaurant with bar and wine shop, which offers specialties of modern gastronomy, is located in the luxury resort of the Bedřiška hotel. It is located in a quiet part of Špindlerův Mlýn - in Bedřichov.
You will be pleasantly surprised by its very tasteful and pleasant surroundings. Of course there is friendly service and professional gastronomy.

The stylish restaurant is divided into a main part with a bar, a fireplace and a lounge that can be used for business meetings.
In the summer months there is a garden restaurant that is part of a large landscaped garden.

Main courses as well as coffee desserts are served throughout the day.

We would like to show you an offer of great gastronomy, a drinks and wine list. We believe that you will be pleasantly surprised.

Orange Le Moon Restaurant - Menu - HERE
Restaurant Orange Le Moon - drinks menu - HERE
Orange Le Moon Restaurant - Wine List - HERE


The total capacity of the Orange le Mooon restaurant is 80 seats. Up to 40 seats are available in the garden restaurant.
The ORANGE le MOON restaurant can be booked for weddings, family celebrations, parties, but also for company training, catering, presentations or banquets etc.

The restaurant is equipped with a WiFi signal. The connection is free for our guests.

There is a playground for children with a sandpit and trampoline. The garden also has a tennis court.

Due to the great popularity of this restaurant, we recommend booking a table on +420 499 433 022.

We wish you good taste and a unique gastronomic experience.


Patrik, Aleš & great staff restaurant ORANGE le MOON look forward to your visit - Špindlerův Mlýn in the Giant Mountains
Show more
Wellness & Spa Bedřiška
Bedřichov
Wellness & Spa Bedřiška - Špindlerův Mlýn in the Giant Mountains

Accept the invitation to the luxurious Bedřiška wellness center, one of the best wellness centers in Špindlerův Mlýn, which offers a luxurious environment, a chlorine-free pool, sauna, whirlpool, floating tank, MegaSun solarium, wellness bar and real Thai massages .

You can visit the Wellness Hotel Bedřiška even if you are not a guest of the hotel

Wellness & Spa Bedřiška - Špindlerův Mlýn offers you:

SWIMMING POOL
The pool with a 12 x 6 m massage water outlet and a depth of 1.35 m is heated to a very pleasant 30 ° C. Visitors will surely appreciate that we do not use chlorine to clean the pool.

WHIRLPOOL
Whirlpool with 56 massage jets, adapted for seat and body hydromassage. The water depth is 100 cm, the water temperature 36 - 38 ° C. The stay is unlimited, but should not exceed 30 minutes. The capacity is 5 people.

FLOATING TANK
Bath with a temperature of 37 ° C in a spacious and specially designed bath that, with its composition rich in salts and minerals and its density, perfectly imitates the environment of the Dead Sea. The effect of the swimming pool is based on the principle of weightless swimming. A person literally swims in the bathroom with no physical activity. Thanks to the weightless state, muscles, spine and joints are completely relaxed.

FINNISH SAUNA
A room lined with wood, which has a good effect on the human psyche and is heated to a temperature of 80 ° C to 120 ° C. The sauna has hot stoves with hot stones that are poured with water from time to time to increase the humidity for a while. In the sauna it is relatively small, a few tens of percent. Warming the body above normal body temperature is comfortable and relaxing. In the sauna, tired muscles relax and the stressed brain calm down. The rapid warming and cooling of the body is repeated several times.

STEAM SAUNA
warm mist bath (approx. 45 ° C, humidity up to 100%), similar to a sauna. The length of stay is always individual, but usually 10-20 minutes. In the sauna, the body is exposed not only to the effects of heat, but also to the moisture from all sides and the effects of heated benches on which visitors sit

COOLING PROCESS
is used to cool the body after visiting the sauna. Rapid cooling induces pleasant feelings, improved blood circulation and general relief. You can cool off with us in different ways:

Cooling pool - a classic method of quickly cooling the body
Ice bucket - a procedure that cools the body after a sauna with a jet of cold water at a temperature of 10 ° C.
Crushed ice - cooling in the form of a crushed ice massage at a temperature of - 5 ° C.
Ice shower - optionally two shower heads
Falling dew - a shower from which really soft dew falls. Very pleasant experience, we recommend after visiting the steam sauna

RELAXATION AREA
After a massage, a stay in the steam bath, sauna or whirlpool, you can relax and rejuvenate in the relaxation area with several sun loungers. There are comfortable chairs and loungers in the entire wellness area on which you can relax. It is very pleasant to sit at the bio fireplace, heated and lined pillows.

SOLARIUM MEGA SUN 7900 ALPHA
Highest quality for maximum requirements! A solarium with revolutionary results for a gentle and effective tan thanks to the new type of p2 pigment tubes. In combination with proven technology, these achieve perfect results in tanning and vitamin D3 production in a previously unknown way. The dual solar system enables on the one hand the intensive tanning result of the rapid melanin formation and on the other hand the vital bio-positive effects of the production of vitamin D3.

MASSAGES
We offer real Thai massages. Enjoy the unique atmosphere in the stylish interior of the massage parlor, where you will be looked after by real Thai masseuses. But you can also order classic sports massages.

WELLNESS BAR
A bar with alcoholic and non-alcoholic drinks, Moak coffee and a selection of different fresh juices is available in the wellness area at any time.

The price list of Wellness & Spa - Bedřiška - Špindlerův Mlýn can be found HERE.
Wellness & Spa Bedřiška Resort - Špindlerův Mlýn in the Giant Mountains is looking forward to your visit.
Show more
Zobrazit restaurace
Localization
See where you can find us
OUR TIPS
in Špindlerův Mlýn
We have interesting tips for you from Špindlerův Mlýn and its surroundings. Whether it is accommodation, activity or a good restaurant. We live in Špindl, it is our home, so we recommend what we have tried ourselves and we like.
We wish you to enjoy your stay in Spindleruv Mlyn according to your ideas.
Show more