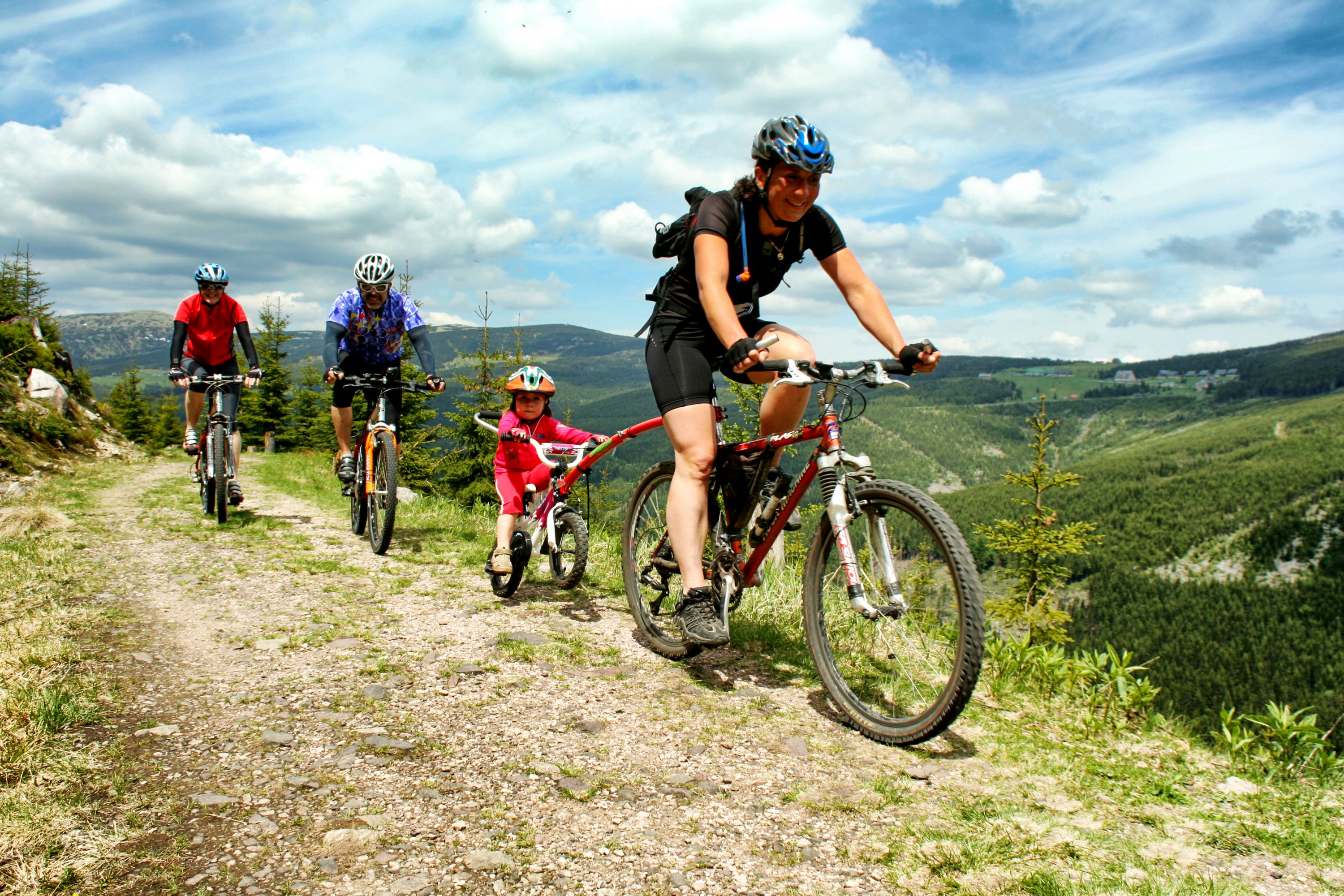 Mountain bike rental
Enjoy the Krkonoše Mountains from the saddle of a mountain bike while riding on cycle paths of various levels of difficulty.
Reasons why ŠPINDL info recommends this service:
What are we giving a thumbs up for?
Enjoy the surroundings of Špindl and the Giant Mountains from the saddle of a mountain bike.
An amazing experience you should not miss!
Great trips of varying difficulty.
Information you might find useful:
Interesting facts, prices, practical information
Find out pre-enabled bike routes. They are strictly forbidden somewhere!
It is not possible to cycle to the Elbe Spring or Sněžka.
In case of an accident, save the contact to the Hot Service +420 1210.
What next should you not miss?
Other interesting information
At the ŠPINDL info information center, we will be happy to advise you on unique mountain bike trips.
Always ride with a helmet and be considerate of other visitors.
Pay attention to nature protection. Thank you!
We recommend
in Špindlerův Mlýn
OUR TIPS
in Špindlerův Mlýn
We have interesting tips for you from Špindlerův Mlýn and its surroundings. Whether it is accommodation, activity or a good restaurant. We live in Špindl, it is our home, so we recommend what we have tried ourselves and we like.
We wish you to enjoy your stay in Spindleruv Mlyn according to your ideas.
Show more