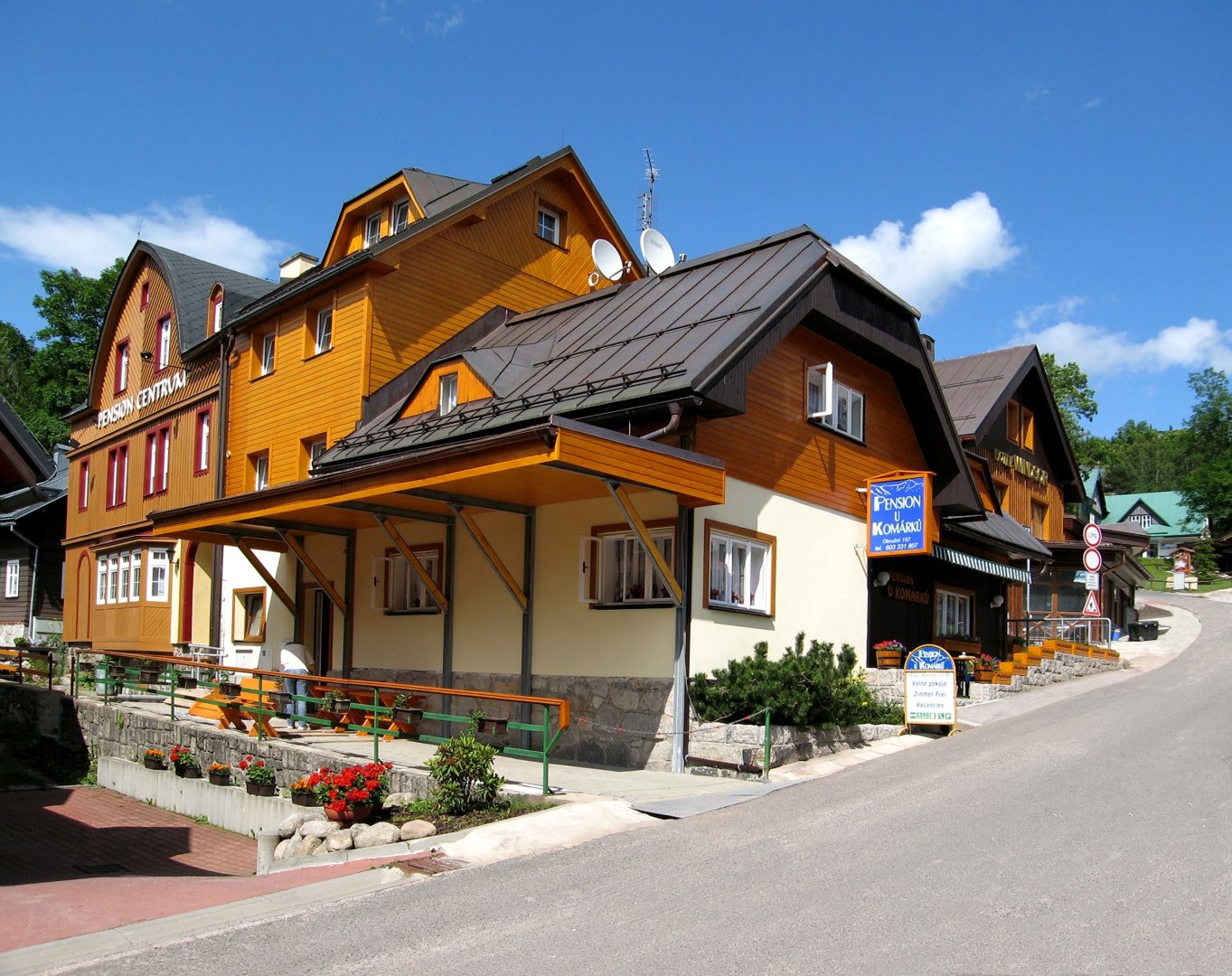 Pension U Komárků
Špindlerův Mlýn - Centrum - Krkonoše
Very nice and quality family pension right in the center of Spindleruv Mlyn. Quiet place and discreet environment.
Why does ŠPINDL.info recommend?
What can delight and interest you
Pleasant, comfortable and quality accommodation right in the center of Spindleruv Mlyn.
Great accessibility - fun, excursions, relaxation, hiking, skiing.
Suitable for families with children of all ages. Bikers welcome.
Equipment for your comfort
Everything you will find with us
accepted credit card
Restaurant
Bar
Gluten-free diet
Café
Vegetarian Cuisine
Diet menu
Quality coffee
Lunch menu
More
We recommend
in Špindlerův Mlýn
Localization
See where you can find us
OUR TIPS
in Špindlerův Mlýn
We have interesting tips for you from Špindlerův Mlýn and its surroundings. Whether it is accommodation, activity or a good restaurant. We live in Špindl, it is our home, so we recommend what we have tried ourselves and we like.
We wish you to enjoy your stay in Spindleruv Mlyn according to your ideas.
Show more