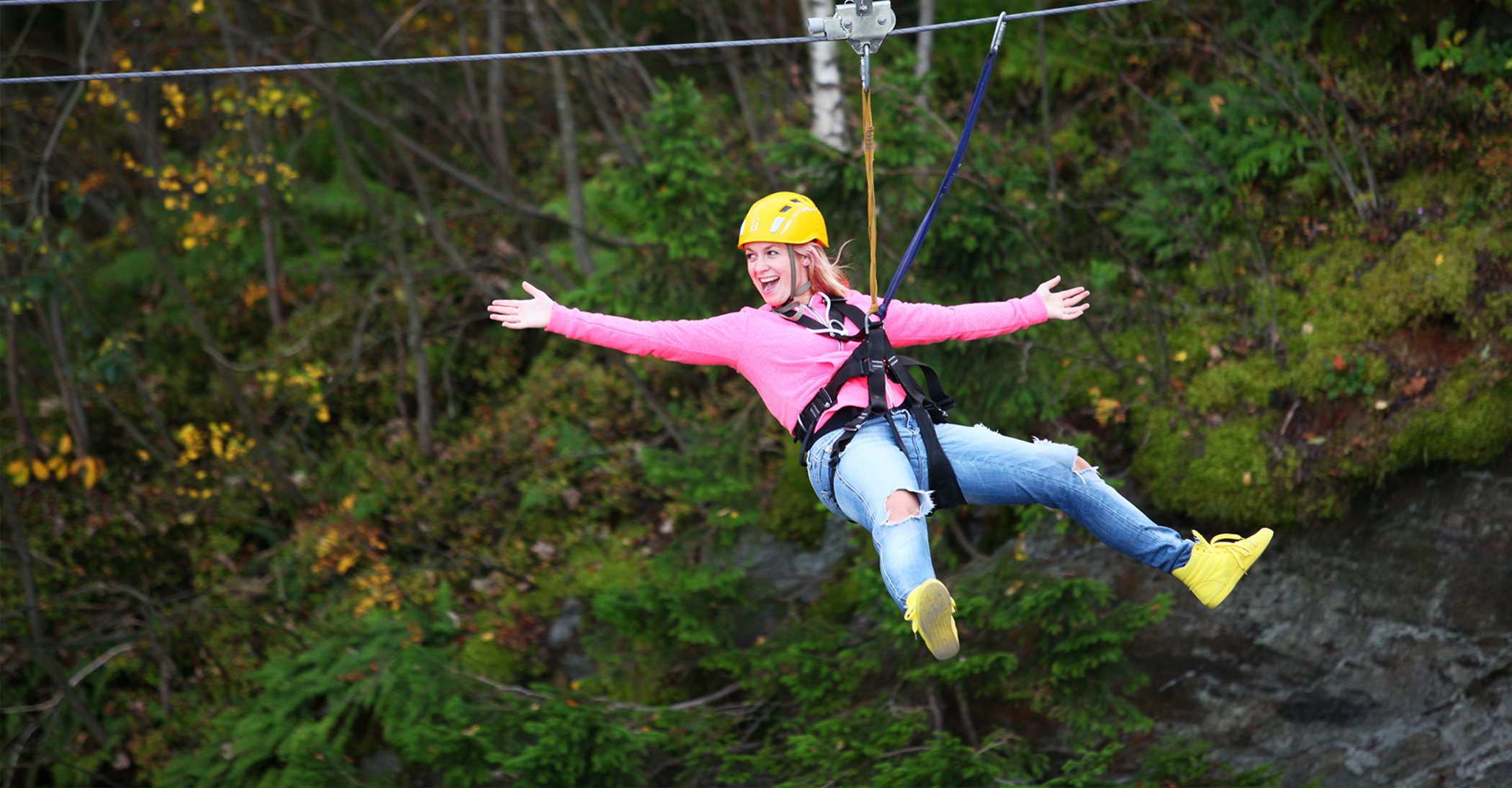 Zip line - Yelow point
Špindlerův Mlýn - Labská
A very popular adrenaline attraction in Špindlerův Mlýn. You can also complete the 120 m long ride with children in tandem.
Reasons why ŠPINDL info recommends this service:
What are we giving a thumbs up for?
One of the very popular adrenaline attractions in Špindlerův Mlýn.
A unique experience. Variety of family vacations. Also suitable for children!
You go down in front of the Elbe dam. Overcome your fear.
Information you might find useful:
Interesting facts, prices, practical information
120 m long safe ride is worth it! Price from 199 CZK.
Opening hours daily: 11:00 - 16: 00h.
Open only in good weather - contact +420 731 160 152.
What next should you not miss?
Other interesting information
Reservations on tel. +420 731 160 152
Suitable as a gift.
Ideal fun in teambuilding
We recommend
in Špindlerův Mlýn
OUR TIPS
in Špindlerův Mlýn
We have interesting tips for you from Špindlerův Mlýn and its surroundings. Whether it is accommodation, activity or a good restaurant. We live in Špindl, it is our home, so we recommend what we have tried ourselves and we like.
We wish you to enjoy your stay in Spindleruv Mlyn according to your ideas.
Show more